Book Review - Breaking Through The Fibro Fog
Details

Category: Book Reviews
Published on Tuesday, 23 August 2011 11:17
Hits: 5828
Breaking Through The Fibro Fog: Fibromyalgia Is Real by Dr Kevin White
If you have ever been told by a doctor, friend, or family member that FM does not exist and that your symptoms are not real, then this is the book for you. It is one of the best books I have ever read on fibromyalgia, written by one of the most qualified doctors in the field.
Dr Kevin White, like most physicians, was sceptical when he first heard about FM during a lecture in California. It was only as he trained in rheumatology and came across thousands of patients with the same strange symptoms that he started to take it seriously.
E-book launch Fibromyalgia: road to recovery
Details

Category: Book Reviews
Published on Friday, 10 September 2010 22:08
Hits: 15855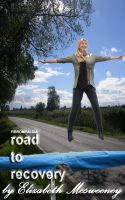 Press Release from Elizabeth Sweeney: To coincide with Awareness Week Elizabeth McSweeney is publishing her first E-edition of FIBROMYALGIA, road to recovery (ISBN number TBC), written specifically with a UK audience in mind. The e-book will be published by Smashwords on the 12th September. This means it will be formatted to download onto computer and other major mobile 'App' platforms and available, at just $6.99 or £4.50, via www.smashwords.com and other retailers such as Apple, Barnes & Noble, Sony, Kobo or Diesel.
What other people have to say about this book
Pam Stewart, chair of Fibromyalgia Association UK (FMA UK www.fibromyalgia-associationuk.org): "I think there are chapters that would be very useful to use with professionals and medical decision makers as you have all the research and data pulled together… thank you for writing this book and I look forward to reading the next one"
Sue Coutts co-ordinator of Bridgwater Fibromyalgia Support Group: "enjoying it! all that technical stuff, phew!, but you explain it rather well."
Book Review - Arthritis The Essential Guide
Details

Category: Book Reviews
Published on Tuesday, 23 August 2011 11:07
Hits: 4607
Arthritis The Essential Guide by Gill Carrick
This book written by feature writer and author, Gill Carrick, provides a useful summary of the most common forms of arthritis including osteoarthritis, rheumatoid arthritis, polymyalgia rheumatica and fibromyalgia. Each chapter is dedicated to one form of arthritis and gives information about who is affected, what causes the condition, how it is diagnosed, treatments available, top tips for managing the condition and a case study. It is written in a clear, concise and reader friendly way and offers all the basic information you need to know about these conditions.
There are also chapters on complimentary therapies, diet and exercise and the future of arthritis treatments. The chapter on complimentary therapies takes you through the main therapies available including acupuncture, Bowen technique and hydrotherapy, giving concise details about how these therapies are believed to work, how they may help you and where you can find out further information.